The Les Miles era ended at Kansas sooner, and more abrupt, than expected.
Kansas and Miles agreed to part ways mutually, made official on Monday night around 10 pm in a release by Kansas. In the statement, KU Athletic Director Jeff Long noted an outside firm would be used to assist in the coaching search process. In the interim, offensive coordinator Mike DeBord will serve as the team's head coach.
Soren Petro reported during The Program on Monday afternoon that the departure was "inevitable" and in the works all day.
"Miles departure from Kansas is still inevitable. Earlier today it looked like it would happen this afternoon, however that now doesn't seem to be the case. The speed with which it is coming has slowed today… I'm sure due to the lawyers." said Petro on air and Twitter.
Sports Radio 810's Joshua Briscoe reported the breaking news first on Monday night during "(Almost) Entirely Sports" on Sports Radio 810.
The statement by Long was released by Kansas athletics at 9:53 pm.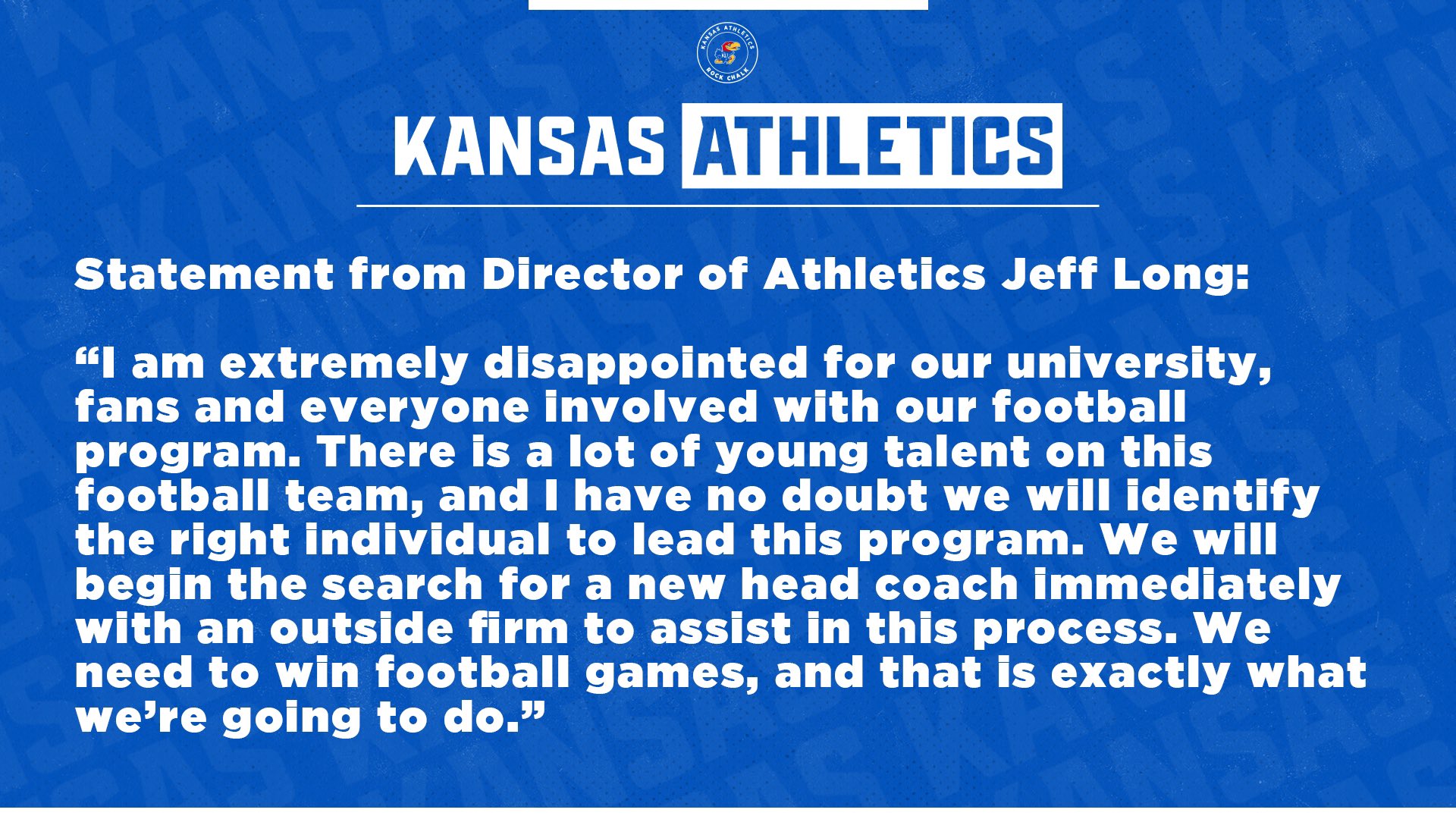 In the official release, Miles also issued a statement.
"This is certainly a difficult day for me and for my family. I love this university and the young men in our football program. I have truly enjoyed being the head coach at KU and know that it is in a better place now than when I arrived. To our student-athletes, I want you to remember that you came to play for KU and earn a degree here. So, I implore you to stay and build on what we started and do all of the things we talked about doing together. There is a bright future for all of you and for KU Football."
Details of the agreeement will be released later in the week. Miles' contract runs through 2023, with KU owing around $8 million.
Miles, who mustered a 3-18 in his two years at Kansas – including 0-9 in 2020, faced scrutiny in the last week with reports circulating about allegations of conduct with female students during his tenure at LSU.
Sports Radio 810 will continue to provide coverage of the terms of the agreement of Miles' departure, any other breaking news in KU's athletic deparment and updates on the coaching search ahead.