Come join Jason and Cory Anderson as they broadcast The Zone LIVE from Rally House from 10-2pm. Come say hi and get stocked up on all the latest team apparel. Whisper the keyword "MVP" for a free $10 gift card and share your best "Dad Joke" for a chance to win a $200 gift card. Plus Mick Shaffer will be making a special appearance from 12-2pm.
Rally House is a specialty sports boutique that offers a large selection of apparel, gifts and home décor representing local NCAA, NFL, MLB, NBA, NHL and MLS teams. They also carry local novelties and regional-inspired apparel, gifts and food. With locations in the Midwest, South and Northeast, they bring stylish sports apparel and unique team gifts to cities where fans live, work and cheer.
Every store is unique to the city in which it is located, with a selection of merchandise customized to the specific professional and college teams in that area. Customers can also shop 24/7 online at www.rallyhouse.com, where they offer the same selection of merchandise they carry in their stores. They want to make it easy for fans to show their unique team spirit wherever they live and shop.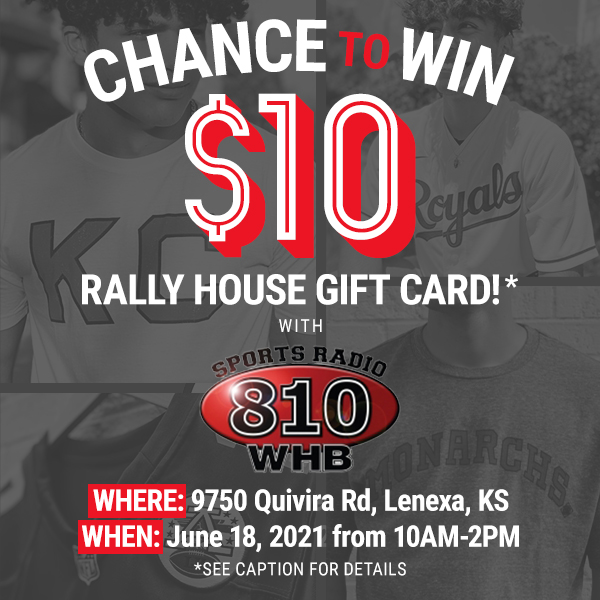 Venue: Rally House - Oak Park
Clothing Store
9750 Quivira Rd
Lenexa, KS 66215
Phone: (913) 279-0707